About kemela Contemporary Audio
What We Do
Our core business is to provide High Fidelity home audio systems designed for you to get the most enjoyment from your vinyl records, CDs, digital music files and streaming audio services. Depending on your requirements, we select high quality HiFi components from specialized companies and combine them to create sound that has great clarity and communicates the dynamics and emotional feelings which we all want to appreciate when we listen to music. Specialist High Fidelity companies develop and manufacture HiFi components in a different way from large corporation mainstream products which are sold in big box stores. kemela establishes closer personal connections with these specialist companies - which may be family run businesses, and we meet key personnel during visits we like to make to their facilities. To get better sound quality, High Fidelity components are more stringently designed over a longer period of time and more carefully assembled with more hand-built construction.
But ultimately, good sound reproduction is the result of many components working well together that are well suited for the environment and range of music genres the system is being asked to reproduce, and that's where we come in.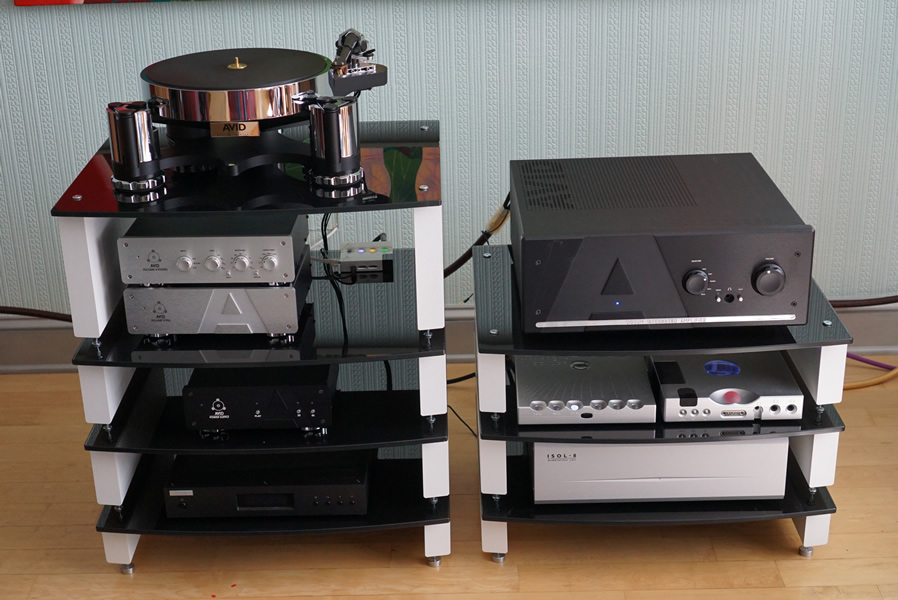 There's no shortage of High Fidelity equipment manufacturers - there are hundreds of them of various sizes - with brand names most will not have heard of. Doing on-line "research" to narrow down can rapidly become overwhelming as increasingly it is apparent there is more to know about. Research into buying a car is easier in the sense that the reviews are for the whole car; you don't read separate reviews for the engine, the suspension, the tires, the dashboard, let alone fuel efficiency and braking distance and then try and put it all together. It's rare to come across a review reviewing every component in a complete HiFi system. Even if you are shopping for a component to add to an existing HiFi system just because a product is well rated (somewhat arbitrary in of itself as reviewers are at best journalists but not engineers) does not mean it will work well in a particular system or indeed that you should buy it. Reviewers can only review so many products at a time (and only UK and European publications do group reviews) and I've sold products that took years to be reviewed and then were discontinued a few months later anyway. You may also require service and support before, during, and after the sale which low cost online sales channels are less able to provide.
FAQs
Do you sell HiFi?
Yes! - we are mainly a consultant retailer, but we also import and distribute a couple of smaller UK brands.
See 'How We Operate And How To Set Up An Audition' below

Do you do trade ins?
No. We recommend friends and family, work colleagues, on-line neighborhood groups and online auction sites such as eBay.
Do you do repairs?
Our products are fully supported both during and after the warranty period but we do not repair other brands.
Experience and Expertise
kemela was established in 2001 and has been continually growing since then. I played piano/harpsichord/organ and studied music theory at high school leading to the purchase of my first amplifier when I was 16 years old. My background is in Optometry with a separate path in Digital Systems and Instrumentation. Doing undergraduate and graduate studies in London was great because there was much to listen to in the several big Hi-Fi stores (those truly were the days!). During my professional career in the private sector, academia and industry, I've acquired a unique balance of people skills, scientific investigation, analysis of clinical science data, project management, quality control, sales and marketing. The comparison between visual and auditory perception is interesting to me especially as I get older.
Mass-produced Versus Hand-Built High Fidelity
kemela puts together High Fidelity systems with components from companies that are respected in the industry because of their focus on inherent technical performance, bespoke manufacturing, durability and aesthetics. These companies can spend more time optimizing design elements for sound quality without the time pressure and cost constraints the larger corporations face getting their products like TVs out to market. Premium quality materials and specialized made-for-audio-only circuit board components are used to make durable products with personality that last a long time.
Compared to mass produced TVs, Computers, and lifestyle products from consumer electronic corporations, specialized High Fidelity components are more hand assembled by highly skilled technicians who select and match individual circuit board components. Calibration and testing finished products takes place over a number of days. The care taken building a product is as important as the quality of the components used.
In true High Fidelity audio, "brand" means more than just a box with specifications. It is a supportive three way partnership between specialized manufacturer, dealer and customer. kemela establishes close trust based relationships with these companies maintaining regular communication including visits to their facilities to appreciate each companies unique culture. These mutually respective relationships are built up over many years and build for a better understanding of the HiFi business and how to best serve clients desiring to own HiFi systems of distinction.
Complete Systems And Individual Components
High Fidelity systems with distinctive sound do not have to be the most expensive ones. HiFi components for systems in the $10,000 - $30,000 range are the most popular, but we also have good gear for more modest $3,000-5,000 systems (We and manufacturers know you have to start somewhere) all the way up to aspirational flag ship $50,000 - $100,000 systems. Ex-demo and new old stock items offer great value with plenty of serviceable life in them for those on a budget. We understand how the different parts of a high fidelity system contribute to its overall sound quality and we want our customers to have a balanced sound from a complete system. Buying one component here and another one there is far less likely to result in a long term satisfying sound. Even if you can not purchase an entire system at one time, having a game plan in place for future upgrade paths is a wise strategy. Of course we also have experience in adding or upgrading components to existing systems even those based on brands we do not carry. It is more satisfying to own a high fidelity system with personality that looks as good as it sounds.
Does it look as good as it sounds?
Furniture that is designed specifically for a HiFi system will benefit sound quality and can really make your gear look special and give you more pride of ownership especially when things look like they go together. You will want a system that goes with your decor and can be accommodated in your room; housing a HiFi system should not just be an afterthought.
To get the best performance from any High Fidelity system it's important to pay some attention to placement in the room, power supply distribution, and room acoustics. If there are limitations on room placement this will have impact on component options. Room acoustics can be improved with basic furniture but there are specialized products to deal with acoustically challenging environments. There is an increasingly number of noise generating items inside our ever more sophisticated homes from dimmer controls, LED lighting, IOT appliances and outside our homes from local cell phone transmitters. Power distribution and conditioning components are very cost effective upgrades for any system.
We are happy to assist in setting up systems although we do encourage taking a hands on approach. Nevertheless after a system as been running for a while without problems and then suddenly there is no sound, or if you move components you may have forgotten some of the details on how a system is hooked up, you may need some help.
What you need in addition to buying HiFi components
The Internet reviews and forum discussions, online "without-further-ado-let's-get-into-it unboxing" videos, may be helpful, confusing or plain wrong when buying gear but what about now that you have the gear? There may be some generic information about setting up systems but even less about diagnosing problems. Are you using the components correctly? What happens when you aren't getting sound out of your system? What if a component develops a fault, gets damaged, or your remote control stops working? We offer delivery and setup services and can review operating the system with you should you require it and after sales support when all of a sudden there is no sound.
Where We Are Located
We operate out of a town home conveniently located in the Inman Park/Poncey highlands neighborhoods of Atlanta close to the Carter Presidential Center, Ponce City Market, Inman Park Village retail district and the Eastside trail of the popular Atlanta BeltLine. Four vinyl record shops are a very short walk away in characterful Little Five Points; Criminal Records (record store, comics and new release events), Wax N Facts (friendly long established hoard of new releases, used vinyl and cassettes, 7" 45s and other hard to find items), Moods Music (specializing in neo soul, acid jazz and soulful music compilations), and Beatlab(DJ and Proaudio). Parking at kemela is free and easy and there are many excellent restaurants and bars close by. Your visit to kemela will be enhanced by exploring this very vibrant part of Atlanta.
We are not set up to be a walk-in store, and could not offer our exceptional level of unparalleled service if we were, so you will need to call, ideally 24 hours in advance, so we can understand your aims, collect requirements, and then reserve an audition time. But if you happen to be in the neighborhood do call as there is always a chance that we can make a start.
How We Operate And How To Set Up An Audition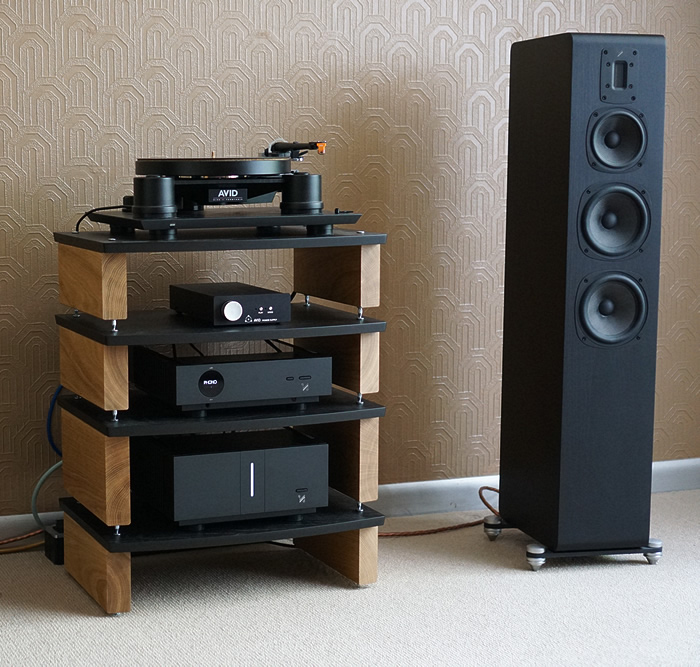 By having at least one phone conversation prior to setting up your one-on-one appointment at kemela we can already begin to plan a system or two aligned with your objectives and budget. Even if you don't have much high fidelity listening experience or know much HiFi vocabulary to express what you are looking for this conversation will be very useful.
This initial 20-30 minute phone conversation will help you clarify what really matters in your intended purchase and make most use of your appointment time if you decide to set up an audition. There is no charge for the initial phone conversation.
Prior to your audition time we will have set up specific components in one of our two demo rooms. Auditions are typically 90-120 minutes. There is also no charge for the first audition (with a few exceptions). We may charge for our time for any subsequent auditions.
The acoustical characteristics of typical commercial retail spaces are very dissimilar to most people's listening rooms and may use substantial room acoustical treatments. Our two listening rooms are different sizes with different reverberation characteristics; one has a concrete floor while the other has a suspended wooden floor. We try to demo in the room most closely matching your own room with minimal or no room treatments.
There is a constant stream of new products being introduced into the market but what matters most is how the system comes together and is matched for the job it needs to do.
Out of State and Overseas Customers
More than 50% of our business is out of state and we are fully accustomed to shipping overseas via freight forwarding companies to our customers in Hawaii, the Caribbean, and South America. Our personal service, integrity, and skill in working with remote customers enables them to buy with confidence when there is no local dealer or products available to be experienced locally.
The products from the companies we choose to partner with are engineered and manufactured to not only sound good but are also reliable in the long term.