About kemela
kemela is a high-end HiFi retailer located in the fashionable Inman Park neighborhood east of downtown Atlanta. We are conveniently located within walking distance of - Criminal Records, Wax N Facts, Moods Music, and a short drive from Wuxtry Records and Decatur CD (one of the best stores in the Atlanta Area for vinyl and CDs) Parking is easy and there are many excellent restaurants close by. We are by appointment and you will need to call in advance to set up an audition, so you can have one-on one time without waiting, and we can make sure we have gear warmed up and ready. This is essential for speakers like Quad electrostatic speakers.
Chris Amos (kemela) with John Franks and Matt Bartlett from Chord Electronics
Visit to Cyrus Audio
At kemela you have the luxury of a one on one demonstration during which equipment may be switched out and compared. Describing sound is not so easy and only experience can provide the understanding of the relative contribution of the components, source material, connections, furniture and room environment. The two listening rooms are different sizes with different reverberation characteristics; one has a concrete floor while the other has a suspended wooden floor. We try to demo in the room most closely matching your own room.
Brand selection
kemela represents brands that are respected in the industry and that distinguish themselves in one way or another. These companies can spend more time optimizing design elements without the time pressure the larger corporations face getting their products out to market. In contrast to mainstream short lifecycle products that may only have weeks of product development and sell on the latest fads and features, the products from these dedicated audio companies are focused on the audio connoisseur and developed over months or years for optimum sound quality. Because of their better design and hand-built construction, they have more personality and there is greater pride of ownership. kemela establishes closer personal connections with these companies, visits their facilities, and meets key personnel.
Benefit from my Experience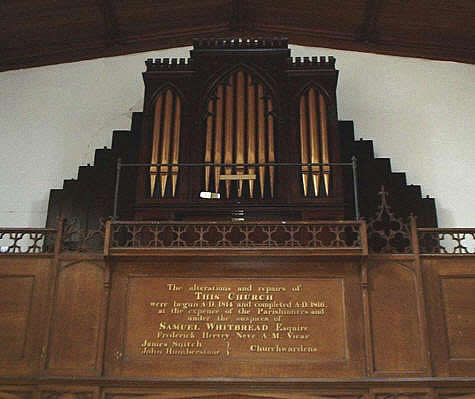 All Saints Southill organ
On the arts side, I've strong musical background as an organist and choir master. In high school, music exams required me to listen to music and study musical scores so my parents had to purchase their first stereo system. As teenagers my brother and I regularly took a reel to reel tape deck, amp, and speakers to our weekend job to blast while we worked. In my undergraduate class, four out of seventy had stereo systems and I auditioned gear at all the big hi-fi stores in London on many occasions. I also recall going to a hi-fi magazine reviewer's private party for a demo of the first Philips CD player. My interest in audio continued during my main professional career. Eventually greater connections with the industry were established and kemela was founded in 2001 at first on a part-time basis. On the science side my educational background in optometry and computer science, together with experience from my professional career involving investigation, analysis of clinical science data, project management, and quality control is very pertinent to understanding many aspects of audio gear and good sound reproduction. I am trained in the THX quality assurance system and HAA (Home Acoustics Alliance) level 2. Many of the ideas in home theater calibration are relevant to 2-channel stereo.
Luxury and Affordable Products
Wilson Benesch Full Circle turntable
kemela does not sell consumer grade disposable chain-store products. We offer high quality products from specialist manufacturers for those wanting to get into hi-fi or upgrade from entry level gear. Complete entry level systems comprising of these components are in the $2,000 to $10,000 price range. On the other end of the scale we have selected an exclusive collection of products with the degree of design, performance, craftsmanship and beauty that you would expect from a luxury goods manufacturer; but not "elitist" over-the-top hyper-inflated ones. While expensive, their cost does reflect the refined materials, matched components and individual piece-by-piece craftsmanship that goes into their hand assembly. These high-end products offer exceptional scope and fidelity in performance, greater durability, and pleasing aesthetics that is immediately apparent. It would be a misrepresentation to think of these products as unnecessary luxury for music reproduction following the 'law of diminishing returns'. They more accurately represent the future direction of the science and art of sound reproduction and will maintain their edge in performance for many years while being built to last for decades.
Demonstrations
The primary raison d'être of an audio dealership is making it possible to audition audio gear. Your one-on-one demo at kemela gives you the opportunity to get answers to questions, and learn more about audio. There is art and science in good sound reproduction. Audio gear has personality. Matching complimentary gear requires a great deal of prior trial and error and critical listening. At kemela we follow a holistic approach and spend hours listening to various combinations of cables, furniture and equipment. After maximizing the potential of each component, we aim to synergize them together for a great sounding system. To be able to do this we have to be intimately familiar with the character of all our products so are in a position to point out the differences between them to our customers. We also recognize that customers don't all go to the same concerts or all want to sit in the same places in concert venues. It's not about having golden ears as tastes are subjective. However listening to sound on so many systems over the years gives the ability to analyze and identify the contributions of all the components in a system and compare to references. It is with this experience that we can guide you in obtaining a satisfying sound system to you. Your listening environment will be taken into account with our recommendations as well as your preferences and the music you listen to most. You will also know first hand that system components are compatible and work well together and provide the sound presentation that you want. Gear bought "on-line" often ends up back "on-line" because it was unsuitable and never quite right. A proper demonstration is the only way to avoid disappointment from taking a chance "on-line".
Delivery and Set-up
We offer deliver and set-up services should you require them. The manufacturer's owner's guide and instructions are not always easy to understand. We explain in a way so that you are clear on how your system operates and what to expect as the system "breaks in". Because the listening environment will have a profound effect, for local customers we can conduct set-up or follow-up appraisals once gear has broken in for a nominal fee.
After Sales Support and Maintenance
With Luke, Christina and Craig Milnes of Wilson Benesch
Established customers may try out cables at home and receive periodic news sheets to keep abreast of new developments and upgrades and which may include special offers from time to time. I have met many of the owners and key associates of the brands carried by kemela. Repair issues are taken care of as quickly and efficiently as possible both in and out of the warranty period by approved repair centers.
Planned upgrades
You can receive guidance on how to evolve a system over time to optimize the ratio of dollars spent to enjoyment received and avoid expensive mistakes. A cable upgrade can give an immediate boost to your current system and set you up for later component upgrades. Many customers, especially those who treat audio as a hobby, buy a piece or two at a time rather than purchase a new system all at once. By incrementally putting together a great sound/video system over a number of years, you can spread the costs. kemela's product lines have long life-spans so you can build on a system that continues to perform competitively over time.
Fair Price policy
We cover the significant costs of operating an audio dealership by offering fair pricing on components we believe are already competitively and appropriately priced, and for the services and information we provide. This has kept us in business for over ten years and provided continuity of service to our customers.
Music is an important part of our lives…
To some it is a passion. The benefit of good sound reproduction is more musical enjoyment, a pleasure that can be had at all price points.
Is your system sounding as good as you want it to?